Dear Students!
Welcome to Maherbanu!!
Thanks for your continued support and patronage! It is a source of inspiration for us to work better and better. It generates a healthy environment on the campus and stimulates us to provide the best available educational facilities to the students of this region.
We assure you that the march towards excellence will continue unabated.
Principal Desk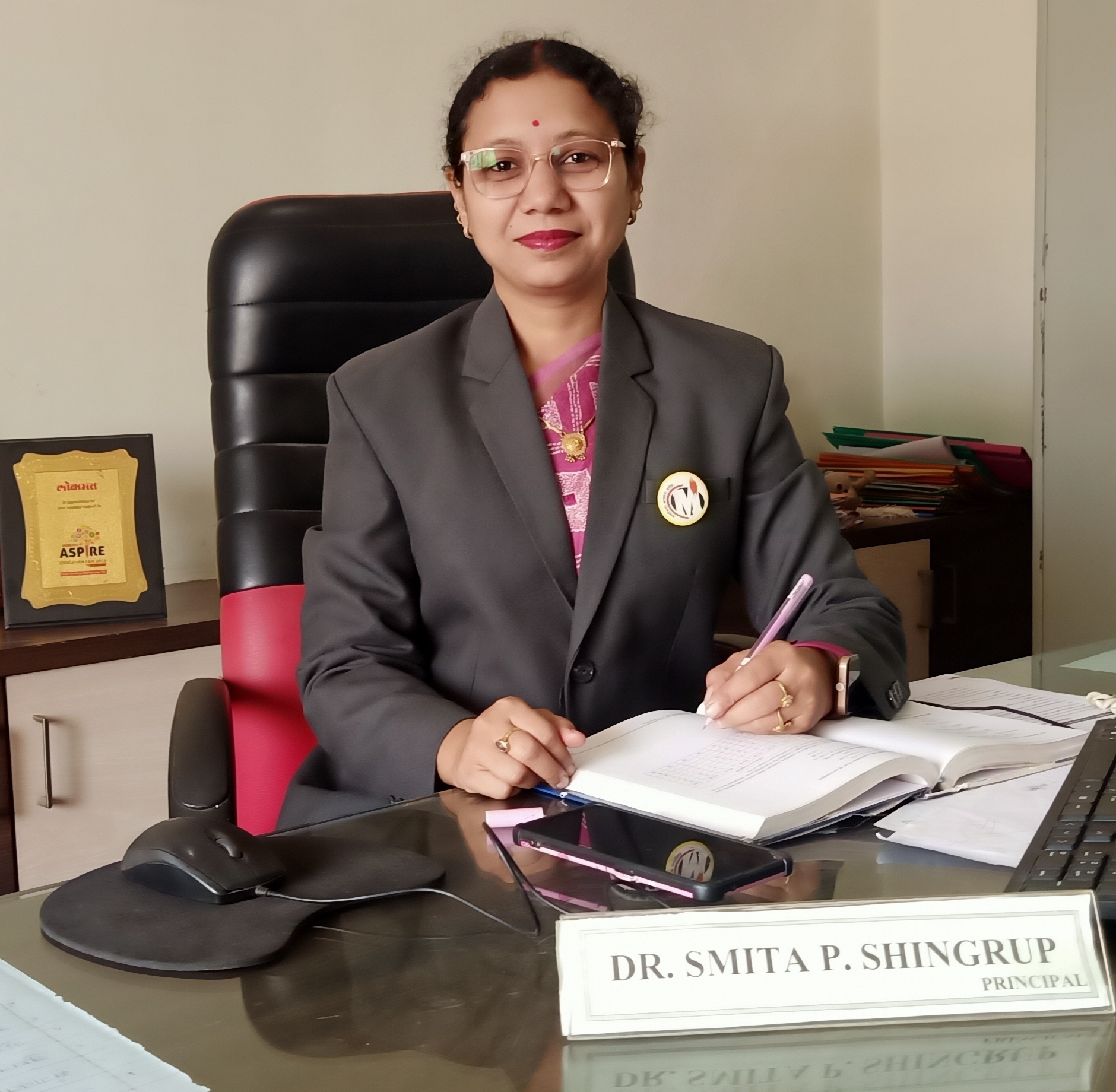 Dear All,

It is with great privilege and enthusiasm that I introduce Smt. Maherbanu College of Science & Commerce and its esteemed parent society "Shri Akola Gujarati Samaj".

The society with the mission towards "Sangathan- Shikshan- Sanskruti" was started in the year 1967. Shri Akola Gujarati Samaj strive to create an ecosystem where every individual is encouraged to explore their potential, embrace diversity and contribute meaningfully to society with the motto "Creating Knowledge Society" started junior college in 2002 and 2009-2010 started senior college.

Welcome to Smt. Maherbanu College of Science and Commerce, Akola, Where academic excellence meets a nurturing community dedicated to fostering growth and success.

At our college, we are committed to provide a vibrant learning environment that encourages intellectual curiosity, innovation and inclusivity. Our esteemed faculty members are dedicated to guide and inspire our students towards their academic and personal aspirations.

We believe that education extends beyond the confinement of classrooms. Therefore, we offer a rich tapestry of opportunities, including diverse extracurricular activities, community engagement initiatives and support services aimed at ensuring a holistic and fulfilling college experience.

I extend my best wishes to all our students as they embark on their academic journey with us. To our faculty and staff, thank you for your unwavering dedication and commitment to nurture the next generation of leaders.

Together, let us create an environment where everyone feels valued, respected and empowered to excel.

Warm regards,

Dr. Smita Shingrup